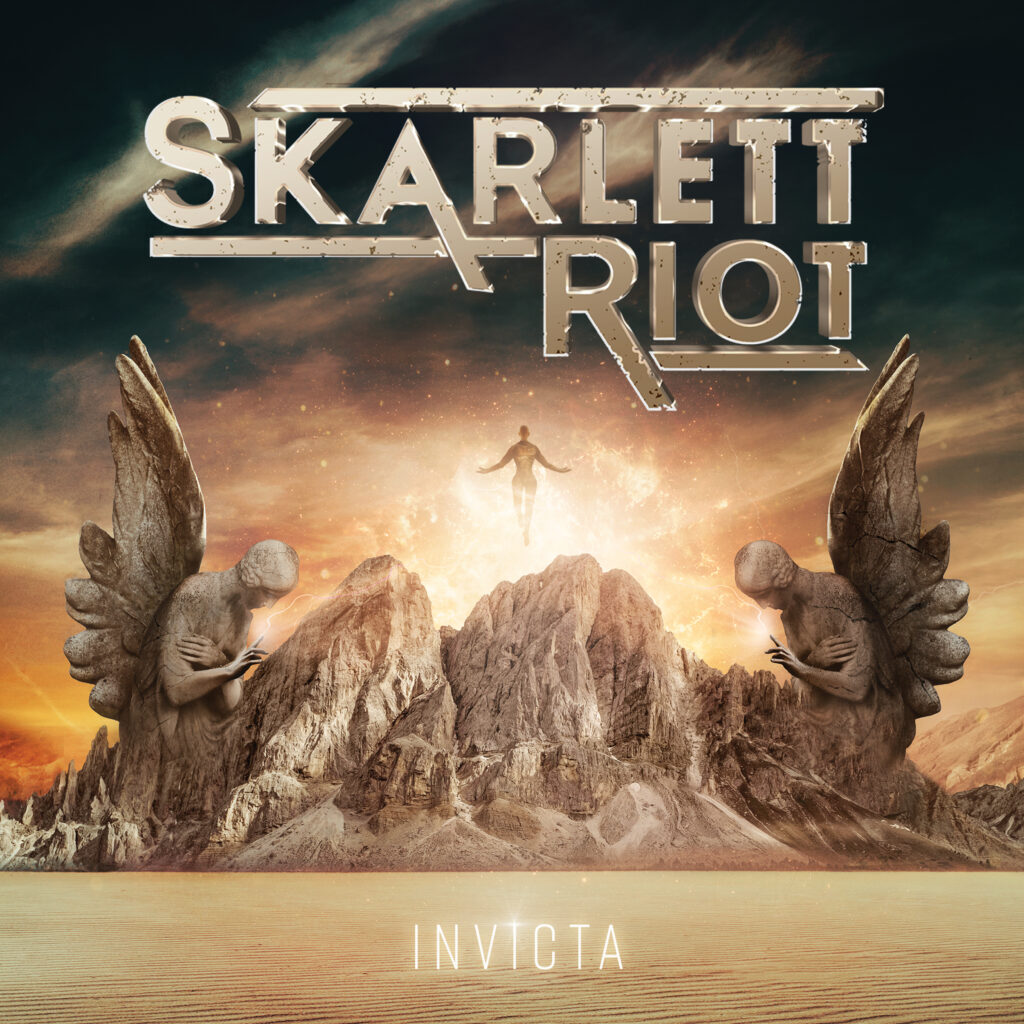 After the success of their second album 'Regenerate', the hard-hitting UK quartet Skarlett Riot reinforced their interest from far and wide. With 'Regenerated' the band introduced their listeners to a harder, heavier and faster sound, but still driven by the anthemic hooks that have kept Skarlett Riot at the forefront of the UK modern metal scene. The band have constantly developed and honed their craft; and the band are in comfortable in their darker and heavier guise, with elements of Asking Alexandria, In This Moment and Bullet for My Valentine shining through; opening up all new possibilities for the band.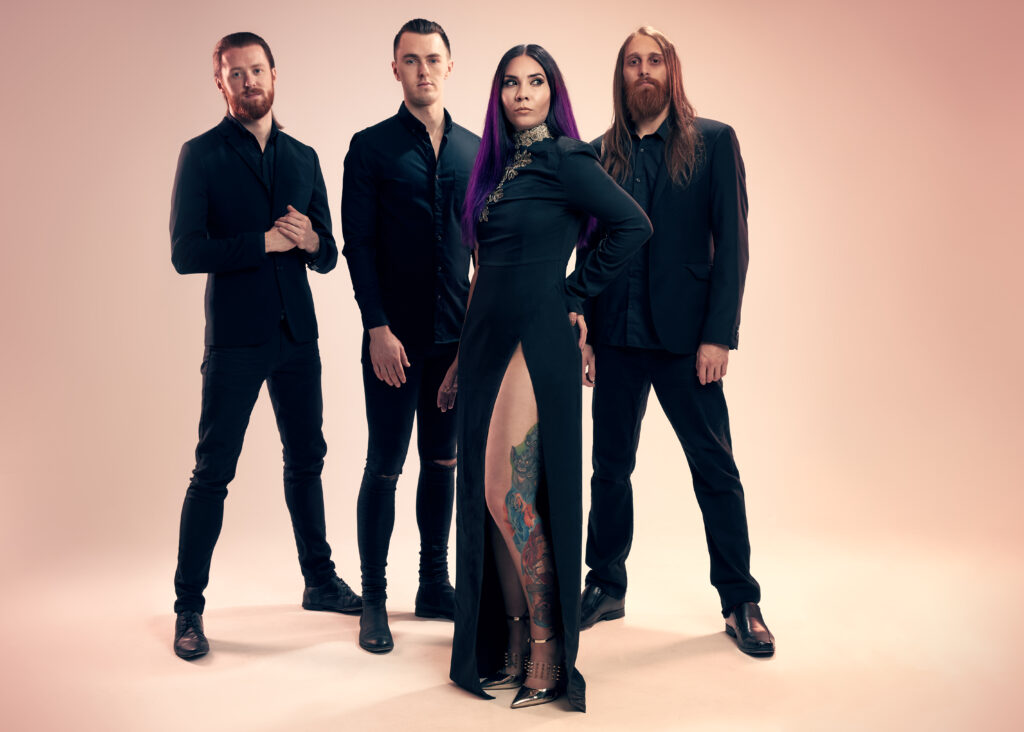 The follow-up to their Despotz Records release 'Regenerate', the album was recorded throughout a time of global uncertainty and confusion but despite what was going on in the world, 'Invicta' is the most focused and forthright release of the band's career. Built around the spectacular vocals of Skarlett and a powerful musical landscape unique to the band, 'Invicta' is melodic, intense, and packed with anthems. Skarlett has broadened her vocals this time out, adding some harsh elements to proceedings, giving the songs and the band and aggressive edge. The first three singles from the album ('Human', 'Gravity' and 'Stronger') introduced the new sound to great acclaim and set the tone for what to expect from the album and from Skarlett Riot in 2021.
The band comments; 'We are so excited to finally release our brand-new album 'INVICTA'! This album has been three years in the making and we can't wait for you to hear the results of the huge amount of work that's gone into this. We've overcome so much together as a band throughout the years and 'Invicta' represents the physical and mental struggles we've experienced together and individually, making us who we are today – Invicta." – Skarlett Riot.
Skarlett Riot have taken the scene by storm with their powerful, riff-led songs blending melody and grit with a muscular backbone. Add to that an ear for infectious hooks, a singer blessed with a huge voice, and you have a band that not only has bags of attitude but the songs to back them up! Having wowed audiences at Download Festival, earning a 4KKKK live review from KERRANG!, Leeds and Reading Festival, Metal Female Voices Festival, Bloodstock, Hard Rock Hell, Camden Rocks, Steelhouse, Takedown, Giants Of Rock, S.O.S and a host of other festivals, Skarlett Riot have also shared stages with the likes of Funeral For A Friend, Butcher Babies, Deaf Havana, The Darkness, Wednesday 13, Heaven's Basement, Kamelot, Gus G, Devilskin, Hammerfall, Glamour Of The Kill, Leaves' Eyes, Symo Cyco, Black Spiders, plus many more.
Lineup:
Skarlett – Lead Vocals/Guitars
Danny – Guitars/Backing Vocals
Tim – Bass/Backing Vocals
Luke – Drums
D I S C O V E R
Spotify: https://open.spotify.com/artist/6IN0ZavFCDhKZ2N3NT7E3z
Facebook: https://www.facebook.com/skarlettriotuk
Instagram: https://www.instagram.com/skarlettriot/
Bandcamp: https://skarlettriot.bandcamp.com