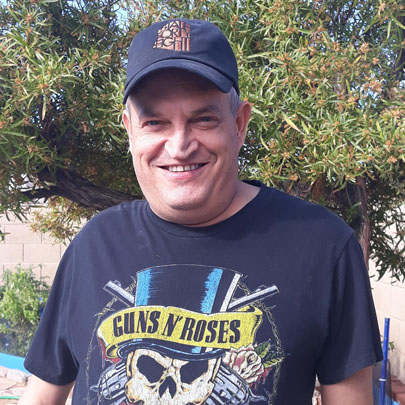 Arizona Scott is from the Midwest and lived most of his life in Indiana. He's a Hoosier at heart that loves the Indy 500, basketball, and college football. He has lived in multiple Midwest states but moved to Arizona in the late 90s. Scott loves living in the heat and spends time in the pool listening to A2Z Radio while enjoying some adult beverages along the way. Scott also has a passion for growing all types of hot peppers like Habanero, Jalapenos, Thai, Poblanos, Cayenne, and many others.
Arizona Scott has always had a love for music and at one point wanted to be a radio DJ. His influence came from his dad and cousin, Dave. Early Blondie, the Eagles, Meatloaf, Temptations, Platters and Johnny Cash were family favorites.
Scott will showcase a 2 hour show every Wednesday. So what will he play over the air each time he is on? Stay tuned!