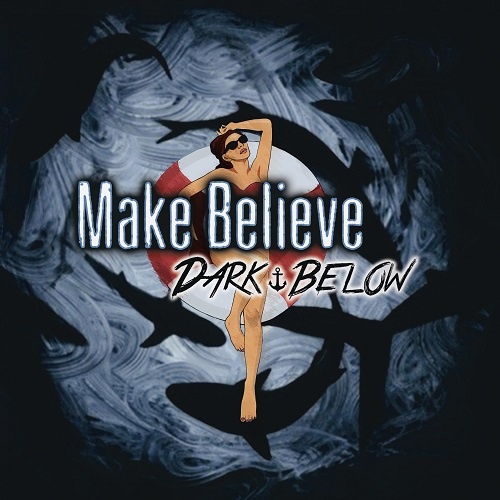 Columbia, MO based Heavy Rockers Dark Below have delivered their powerful new single "Make Believe". What began as a humble trio making music for their friends in the Midwest has grown into a promising force on the national scene.
The song features a massive, wall of sound vibe – Thanks to award-winning producer Malcolm Springer (Matchbox 20, Collective Soul, Fear Factory, Josey Scott). The song was recorded at East Iris Studios in Nashville, TN. The band is influenced by Chevelle, Breaking Benjamin, and 10 Years – and that heavy alternative sound shines through on this new release.
Dark Below's Josh Campbell says "Make Believe is a song about the power of imagination. I grew up without any siblings and spent a lot of time on my own – so I think it was inevitable for me to become a really imaginative person. What I learned is that your imagination has the ability to bring you out of really dark places… But it also has the ability to put you back there, if you aren't careful."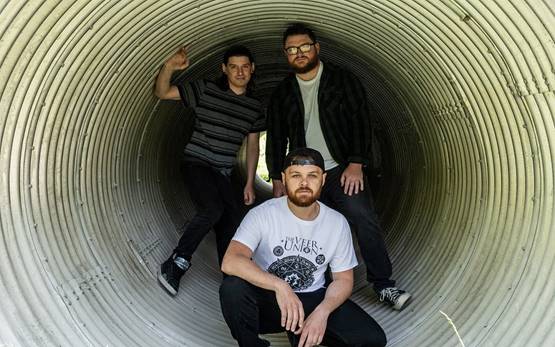 The video for "Make Believe" was filmed by Tyler Gramke of Tygr Creative at Rose Music Hall in the band's home town of Columbia, MO. Campbell explains "We've played a lot of shows at Rose over the last couple of years. We ended up doing two different shoots – one was just us playing along to the song and recording the video and the other was actual footage of us playing the song live a couple of weeks later. We love the energy we get from our hometown fans, and we feed it back to them".
The band is announcing new tour dates, beginning with a mid-July show at Rose Music Hall. Starting in September the band will be supporting Rehab and Scotty Austin (former lead singer of Saving Abel). The band will be playing live throughout the fall, with more tour dates being announced later this summer.
Dark Below – Tour Dates
Friday, 7/14 – Rose Music Hall – Columbia, MO
Friday, 9/1 – Diamond Music Hall – Saint Peters, MO
Friday, 9/15 – The Majestic – Fort Smith, AR (w/Rehab)
Saturday, 9/16 – Foxhouse Bar & Grill – Palestine, TX (W/Rehab)
Friday, 9/22 – Sam's Place – Crowley, LA (W/Scotty Austin)
Saturday, 9/23 – Fat Daddys – Mansfield, TX (W/Scotty Austin)
Sunday, 9/24 – The Deadhorse – San Angelo, TX (W/Scotty Austin)
Saturday, 10/7 – Mulligan's Bar – Owensboro, KY
About Dark Below
The band vaulted onto the national scene with the release of 'Tense' in July of 2022, and the track made it into the Top 20 of the Secondary Market Rock chart. They wrapped the year with the groove-heavy track "Hate Being Human' that made it into the Top 20 at Rock radio and was featured on Apple Music Breaking Hard Rock, Loudwire's Spotify Weekly Wire playlist, and Pandora's New Rock Now. The band has previously released their self-titled EP in 2017, and the single "Halo" in 2019. They have toured for the past 6 years and building up a loyal following in the midwest, opening for Buckcherry, Saliva, Pop Evil, Smile Empty Soul, The Veer Union, and more.