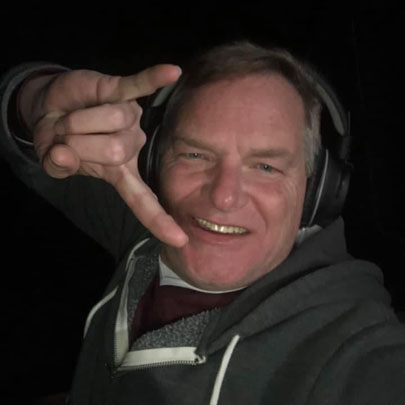 Ron Jones encompasses the name "The Rowdy Rocker." After doing roadie work for some of the biggest bands in '87-'88, he settled down and raised a beautiful family, completely out of the music scene.
That all changed in 2018 at ROCKNPOD in Nashville when Ron ran into former mates that he roadied with and musicians he had worked with. With the aid of many supporters, Ron started the quickly growing LET IT RIP music page and podcast.
Known for his quick sarcastic wit, brutal honesty, over the top energy and his non-stop smile & laughter, the Rowdy Rocker is now becoming an Internet radio DJ for the first time. His show DECADES OF DECADENCE will bring back many amazing rock & roll memories for everyone. He's a character you won't soon forget!
A fun addition to A2Z Radio, his knowledge of music, stories, and humor are 2 hours of pure enjoyment that you won't want to miss!